Tips and Walkthrough: Candy Crush Level 4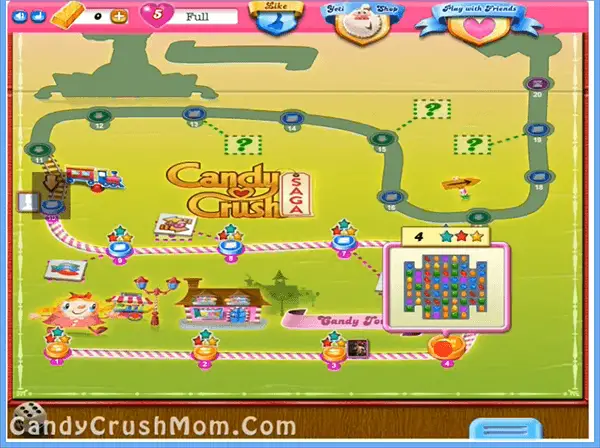 Candy Crush Level 4 Tips
Requirement:
You need 4500 points to clear level
You have 15  moves
Level 4 guide and cheats:
You level is up now and still you have to complete more then 400 level and this level is on episode but you can get chance to complete this level with big amount of score. You know lot of tricks like combining wrapped and striped candies or some others and you can use lot of techniques to make more color bombs  that we can make by matching 5 normal candies and  that cheat you can see below that use in screenshots.





You can see in screenshot that we  get almost chance to make color bomb by combining 5 green candies.So in next screenshot we try to play with different columns beside those candies so can have similar color candy  to match other green candy that you can see in second screenshot.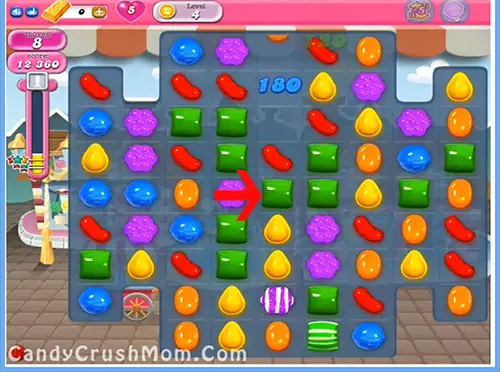 Now you should try to make wrapped, striped or any other special sweet candies to get 3 star score that could be more better then your other friends.
Candy Crush Level 4 Walkthrough Video
We have 69 candies and have more chance to make big score from 15 moves but we only need 4500 points. We try to make more color bombs and wrapped candies and in end we score 27000 sweet points.